OSAKA IN A NUTSHELL
Start time: 10am / 2pm
Duration: 3 hours
Distance: Approx 14k
Includes: Helmet, Guidance, Water, Bike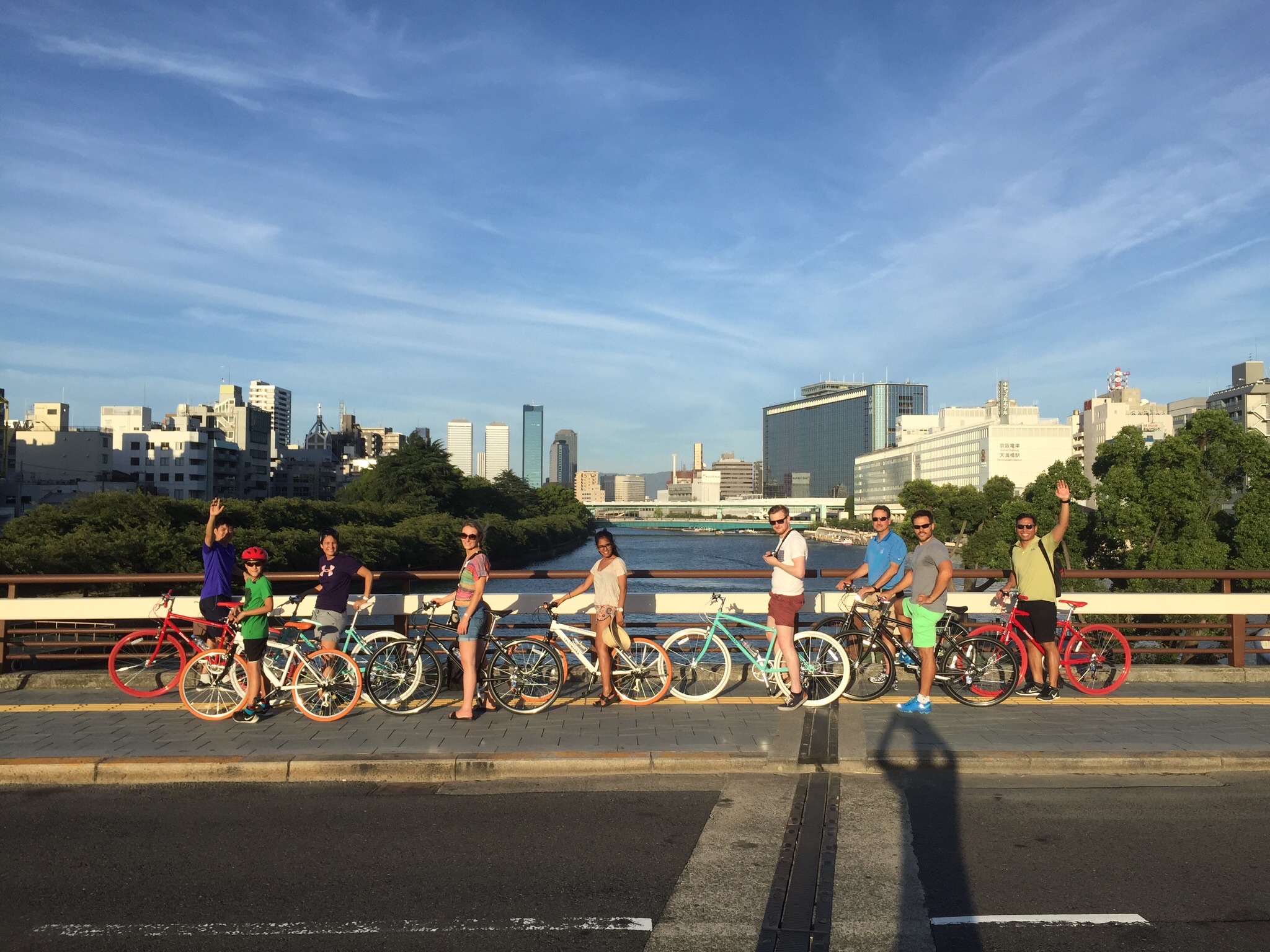 Our 3 hour 'Half Day' Osaka Bike Tour is a relaxing ride through the greener and more cultural north side of Osaka.
Starting in the old alleyways of Fukushima, the half day Osaka bike tour first visits the European buildings and gardens of Nakanoshima.
We then ride along the Sakuranomiya riverside and visit the Japan Mint. Next, we step into Osaka's past with a stop at our most famous landmark, Osaka Castle! Returning via beautiful Utsubo Park in Osaka's hipster enclave of Nishi-ku, the half day osaka bike tour is 90% flat and can be completed by anyone who can ride a bike!
Osaka Central Hall
Nakanoshima Park

Sakuranomiya Park
The Japan Mint
Osaka Castle
Utsubo Park
Meeting Point:
2-12-1, Sagisu, Fukushima ku, Osaka